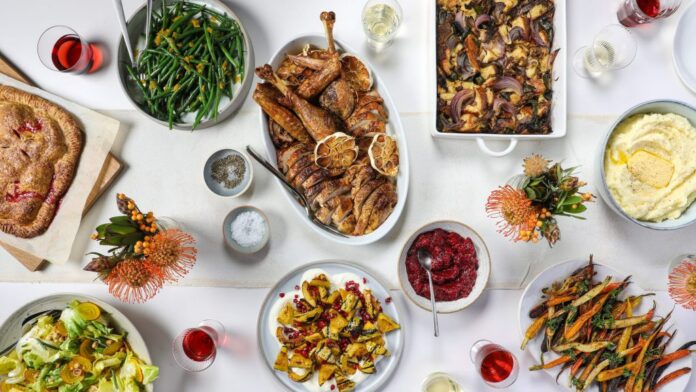 "It's the most wonderful time of the year, however it can also be the most stressful time of the year," says Ellsworth Buck, Vice President of GreatFlorida Insurance, Florida's leading independent homeowners insurance agency.
How do you prevent all the activity of the holiday season from inducing anxiety? Below are some helpful hacks navigating you successfully through your travel, emotions, cooking and hosting.
Travel
AAA, predicts more than 55 million travelers will be on a trip 50 miles or more from their home this Thanksgiving. Two storms packing heavy snow and winds will be moving across the western half of the U.S. be sure to keep updated on your flight status before heading to the airport if flying.
Wednesday is the day you can expect the greatest traffic delays this week. If you are in your car Wednesday afternoon through evening, congestion will be at its peak. Try to avoid driving during this time. If that is not possible, find some good music or a podcast to listen to. Your trip could take a while.
Emotions
Feeling depressed or anxious during the holidays is not unusual. Psychology Today, has some recommendations for making your holidays more joyous. Keep your regular routine, especially if it includes exercise. Moderation in all things. Set realistic expectations, nobody has a perfect family or holiday.
Stay connected to close friends and family, even if you are separated during this time, they can help you stay grounded. Also, focus on the present and not the past, if you are reverting to childhood patterns, take a walk. Feel free to say no, this is your holiday too. And remember, be good to yourself if you are feeling down.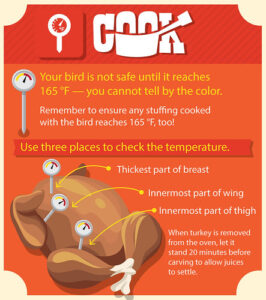 Cooking
"Preparing the meal is a big undertaking," says Ellsworth Buck, Vice President of GreatFlorida Insurance, Florida's top independent homeowners insurance agency. The following tips can help save time and your sanity in the kitchen.
The USDA advises, not washing your turkey, it can spread bacteria. Don't stuff your bird. Stuffing in the turkey can cause it to cook slower and unevenly. Save time by making cranberry sauce and desserts the day before. Use your slow cooker to keep mashed potatoes warm. Gravy can keep warm in a thermos. Chop veggies ahead of time. Space in your refrigerator will be at a premium. Put non-essentials in a cooler to free up space.
Hosting
Set your table the night before and pull out the serving pieces you will use the next day. Have to-go containers for your guests to take home leftovers. Provide your guests with activities such as, games, cards, or a football game on television.
"Thanksgiving is an ideal time to express my gratitude to our phenomenal independent agents and their staff for all their hard work to make GreatFlorida Insurance a success. Also, a big thanks to all our customers. It is our honor and pleasure to serve you and your families," Ellsworth Buck, Vice President of GreatFlorida Insurance.
Contact GreatFlorida Insurance for all your homeowners insurance needs.