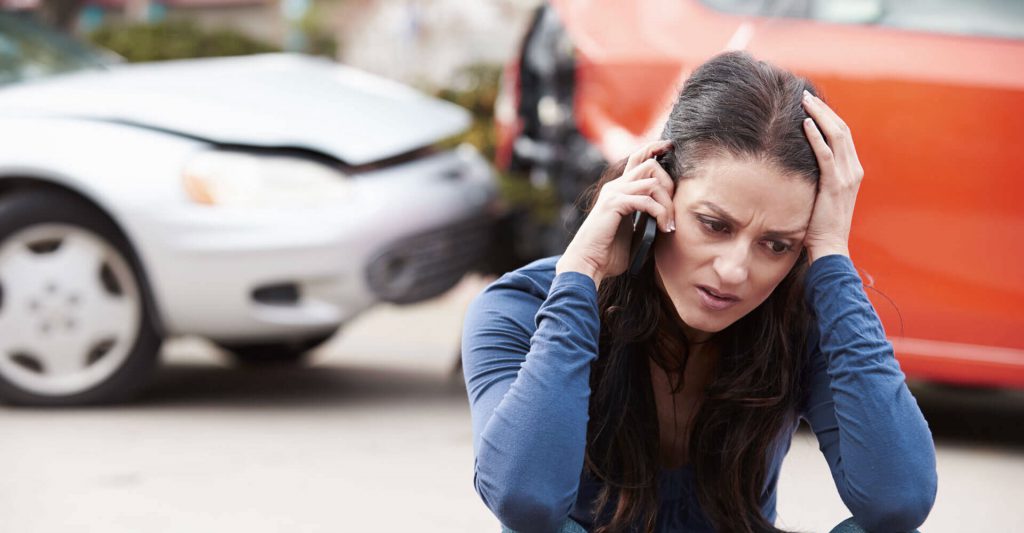 Driverknowledge.com reports, an average of 6 million car accidents occur every year. While car crashes are common, it does not diminish the stress they cause. "Being involved in an accident, even if it is minor is extremely stressful," says Ellsworth Buck, Vice President of GreatFlorida Insurance, Florida's largest independent auto insurance agency.
Knowing what to do in the case of a car crash can make the incident less stressful. Below are steps to take if you are involved in an accident.

Stop, even if it is a minor incident, do not leave the scene, you could be subject to criminal charges.
Check to see if the passengers in your car and any others involved are ok, or do you need medical assistance? Even if someone feels dizzy, it is good to call an ambulance. If someone is hurt, do not move them.
Move to a safe area if possible, a shoulder, sidewalk, side street or parking lot. Put your car in park, turn off the engine and put on your hazards. Place triangles or flares out if necessary, to warn other drivers.
Call police to the scene. AAA recommends calling the police, no matter what either party says and filing a police report. If the police do not come to the scene, you can file a report by visiting a local police station. A police report can be invaluable to the claim process and help establish who is at fault.
Gather information, be sure to get:
Drivers and passengers' names and contact information
Vehicle descriptions- make, model, year
Driver's license numbers and license plate numbers
Insurance companies and policy numbers
Eyewitness name and contact information
Accident scene location and/ or address
Police officer's name and badge number
Document the scene with photos
"Even if you forgot information or feel like you said the wrong thing, don't worry, just try and stay calm," says Ellsworth Buck, Vice President of GreatFlorida Insurance, Florida's top independent auto insurance agency.
Contact your insurance provider and file a claim.
GreatFlorida Insurance is there for you even in the most stressful of times. If you are looking for dependable auto insurance, contact us today.